Posted by Ellie Stewart on 9th Mar 2022
In 2022 the New Zealand Symphony Orchestra Te Tira Pūoro o Aotearoa (NZSO) marks 75 years of bringing the timeless joys of classical music to audiences in Aotearoa and around the world. One of the world's oldest national symphony orchestras, the NZSO is recognised internationally as one of the leading ensembles of its kind.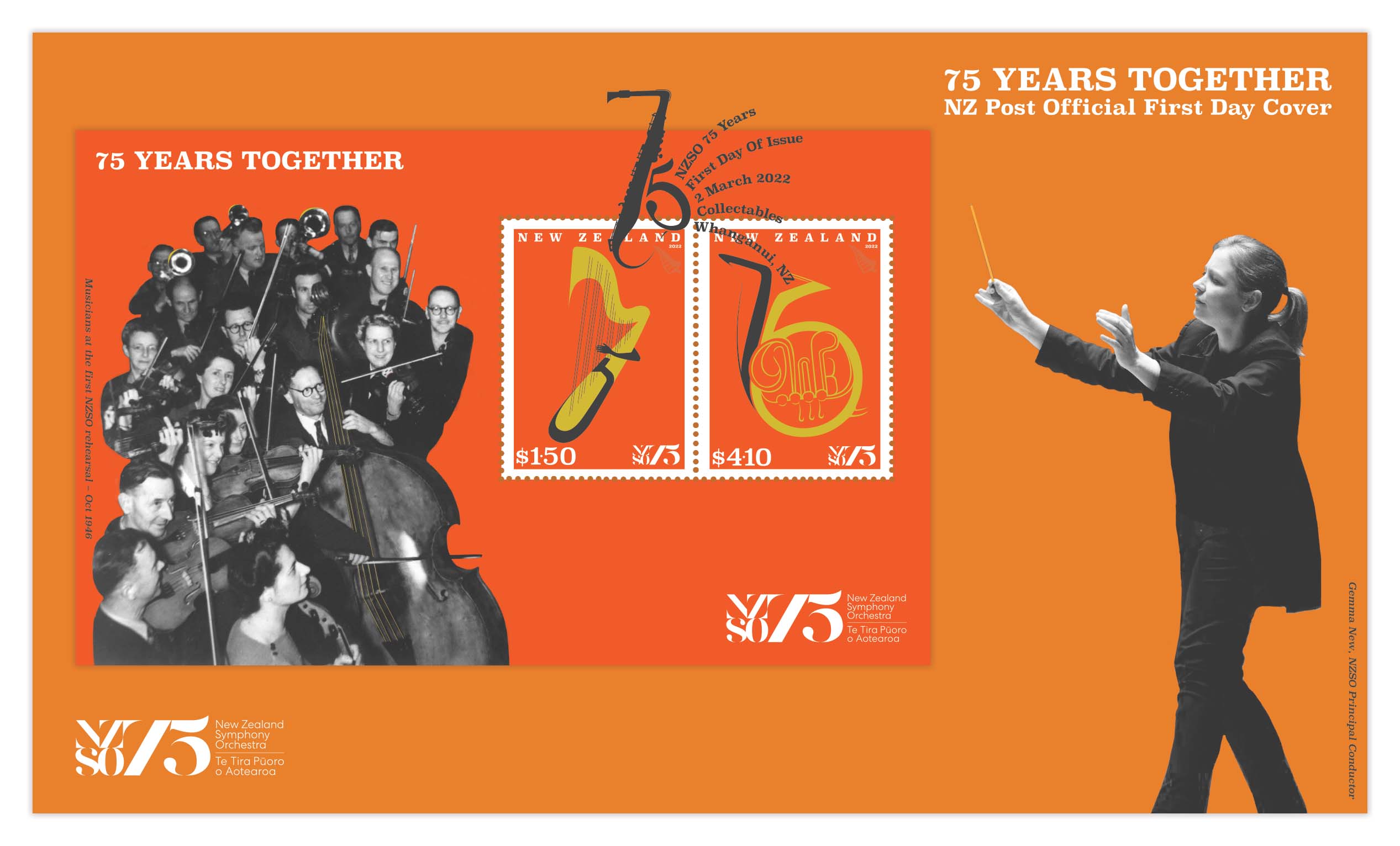 Check out the products in this issue here.
The anniversary coincides with another milestone for the orchestra – the first-ever appointment of a woman as its Principal Conductor.
At only 35 years of age, New Zealand-born Gemma New has already made a name for herself on the international stage. NZSO Chief Executive Peter Biggs says New's appointment is a coup for both the NZSO and Aotearoa New Zealand. He says they are delighted that despite her numerous international commitments, New has committed to taking on the role back home in New Zealand.
"Gemma will mesmerise audiences in concert with the orchestra and make a significant contribution to what we play and do over the next three years." He says they are honoured that she's joined the orchestra in its 75th anniversary year.
New says she's thrilled to be joining the NZSO team for the next three years. She says she is deeply impressed and inspired by the excellence, passion, dedication and inventiveness of the whole team and is looking forward to celebrating new heights together.
Over 2020 and 2021 New conducted seven programmes with the NZSO, including Stravinsky's The Rite of Spring, Shostakovich's Leningrad Symphony and Handel's Messiah. She also conducted works by New Zealand composers Gareth Farr, Maria Grenfell, Ihlara McIndoe, Anthony Ritchie and Robin Toan. In 2022 New is scheduled to conduct in Wellington and Auckland three back-to-back concerts with multi-Grammy Award-winning American violinist Hilary Hahn as part of the NZSO's winter festival in August, followed in November by Mozart's Requiem in a programme also featuring Seikilos by New Zealand John Psathas.
The NZSO is a national taonga. Since its first performance in 1947 the NZSO has ignited a love of music in generations of New Zealanders. It has collaborated with some of the biggest names in classical music, Igor Stravinsky, Jaqueline du Pré, Yehudi Menuhin, Nicola Benedetti and New Zealand's own Dame Kiri Te Kanawa among them. Beyond its classical heritage the NZSO has worked with a diverse range of contemporary artists, from BENEE to The Muppets. It topped the album charts with Split Enz collaboration ENZSO and features on film and gaming soundtracks including The Lord of the Rings: The Fellowship of the Ring and Titanfall 2.
Biggs says the 75th anniversary year is a celebration of what the orchestra means to New Zealanders today and in the future, as well as past triumphs.
"More than ever, all of us appreciate that it's essential for our wellbeing to experience live performances. Despite the pandemic, the NZSO has pulled out all stops to present a diverse selection of music in 2022 with some of the most talented artists from around the world and Aotearoa New Zealand.
They will also continue to stream concerts online so audiences can access its many thrilling performances from anywhere in the world.